Creation Care
"The Lord God took the man and put him in the Garden of Eden to work it and take care of it. " ~ Genesis 2:15
---
Pearl City UMC is located in a small, rural farming community in Northwestern Illinois. Many in our congregation are farmers, many more grew up on farms, and even more have friends or families that are involved in agriculture.
Therefore, the Pearl City community and, thereby, the Pearl City United Methodist Church are both significantly tied to the land. As the fields that surround our worship facility go from dormant, to seedling, to maturity, to harvest...we are reminded about the awesome responsibility we have to be good stewards of that which God has given us to take care of.
For no matter how good the farmer is at his/her profession, no matter how much he/she works at their tasks, and no matter how much science can alter seeds for a greater harvest...none of them, neither the farmers nor the scientists...can make the seeds grow, nor do they fully understand what makes them grown. Yes, they can prepare the soil better, they can fertilize, they can do soil testing...and this will all help how successful the seed is...but the seed would grow regardless of their interference.
Is that because the intricacies of creation...belong to God?
We believe so and we believe we are committed as Christians to that verse in Genesis in which God put humankind in charge of caring for the Earth. And if that is the case, then humankind has been failing miserably lately.
We also realize that a small, rural church in Northwestern Illinois would have an insignificant impact on global creation care. However, we also realize that this small, rural church in Northwestern Illinois can have a HUGE impact on the creation care in the Pearl City area.
---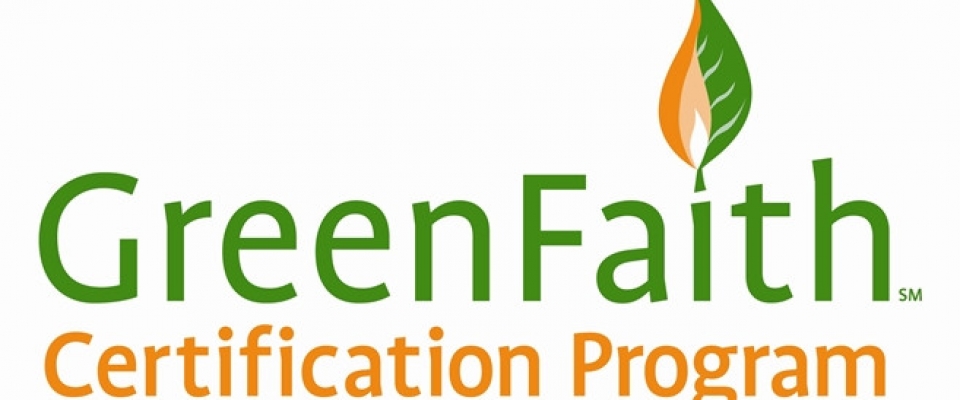 Therefore, as a faithful congregation that believes that our natural resources are important to us and caring for them is important to God, we have begun the process of becoming a GreenFaith Certified Congregation.
The GreenFaith process includes: a) auditing our ecological impact and adjusting for ways to reduce that, b) educating our congregation and the community on the importance of conservation and creation care and c) advocating within our community and assisting with positive ecological changes.
If you are interested in more information or want to assist in this process, we'd love to hear from you. Simpley email the Green Team and we'll get back to you right away (greenteam@pearlcityumc.org).
Below is a video that helps to explain the purposes of the GreenFaith process:
---
Creation Care is also a primary focus of the bishop of the Northern Illinois Conference of the United Methodist Church. Bishop Sally Dyck is one of the major champions of the GreenFaith process and Creation Care in general. Bishop Dyck has even co-authored a book on creation care called, "A Hopeful Earth: Faith, Science, and the Message of Jesus" (which can be purchased on Amazon by clicking here). Below is a video in which Bishop Dyck calls for an "Ecological Conversion," which fully expresses her views on our need as faithful Christians to be faithful stewards of God's creation.