KiHK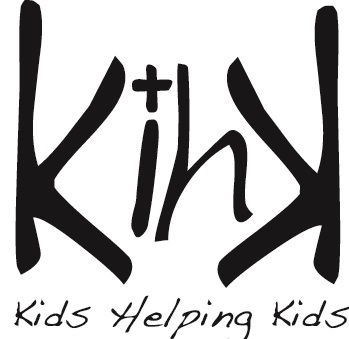 ---
What is KiHK?
Kids Helping Kids (KiHK) is an innovative idea to combine youth group, Christian education, and mission into one cohesive unit. Participants would be conditioned to earn and grow spiritually through hands-on impact through missional service, supplemented by specific, focused educational materials and Bible study.
---
Who can participate in KiHK?
KiHK is designed primarily for Jr/Sr High School students and would also allow future alumni of the KiHK program to participate as well. Additionally, KiHK is open to any and all Jr/Sr High School students in the area that are willing to be actively involved, not just members of Pearl City UMC.
---
Why would kids what to do KiHK?
It is well documented by researchers that this generation of youth is highly motivated to make an impact in their communities and are excited by being a part of something new and different. Furthermore, those who actively participate in KiHK events will earn points towards participation in exciting activities (Lindo night, Six Flags, etc.)
---
Where is God in KiHK?
Youth Group and Sunday School doesn't have to be full of Bible study, canned curriculum and hokey games. As is attributed to St. Francis, "Preach the Gospel at all times. Use words if necessary." Through KiHK activities, youth will not only find fun and fellowship, but will also live out the Gospel by making an impact in their community and around the world in the name of Jesus Christ. I think we can be confident that God will be all over that!
---
Examples of KiHK Activities
KiHK-Off Event
The first major event (the KiHK-off) would be focused around building beds for needy kids in the surrounding area who are currently sleeping on the floor. The youth would assist in finding sponsors and volunteers, would then work hand-in-hand with craftsman building the beds, and then finally would assist in delivering the beds to truly feel the impact of their efforts.
Trunk or Treat/Fall Festival (Late October)
Youth would decorate the trunks of their cars (or their parents) in festive Halloween décor and then area children would be permitted to "trick or treat' within the safety and confines of the parking lot. This could be in conjunction with a family-friendly fall festival with bouncy houses, pumpkin launchers, crafts and games, and a Christian concert at the end.
Art Show and Bucket Raffle (Early November)
Local artists (particularly youth artists) will be asked to submit artwork for judging. Additionally, there would be a bucket raffle that would "sell" this artwork with the proceeds going to provide Thanksgiving dinners to needy families in the Pearl City area. Art would be judged by faculty from HCC and the Friends of Fine Arts.
Baking Day and Cookie Walk (Mid December)
Working side-by-side with mothers, grandmothers and other adults, the youth would spend a Saturday learning how to prepare all the classic holiday cookies and candies. The next day, Sunday afternoon, they would sell these items as part of a cookie walk with all the proceeds going towards providing funds for needy family to purchase Christmas gifts or children to purchase gifts for their families.
Souper Bowl of Caring (Early February)
In conjunction with the NFL Super Bowl, the Souper Bowl of Caring is a youth-led mission project to acquire donations, specifically soup, for our food pantry in months when an easy, warm meal is both appreciated and, sometimes, hard to come by.
Future Events
Focusing on a motto of "Love God. Love God's People. Love God's Creation." future KiHK activities would possibly include building a natural playground on church property, establishing a church/community garden, participating in national recycling or tree planting events, taking local children to nature areas or local farms, and hundreds of other ideas not yet thought of to combine God, kids and nature.