Pastor Matthew Smith
Rev. Matthew J. Smith
(and family)
---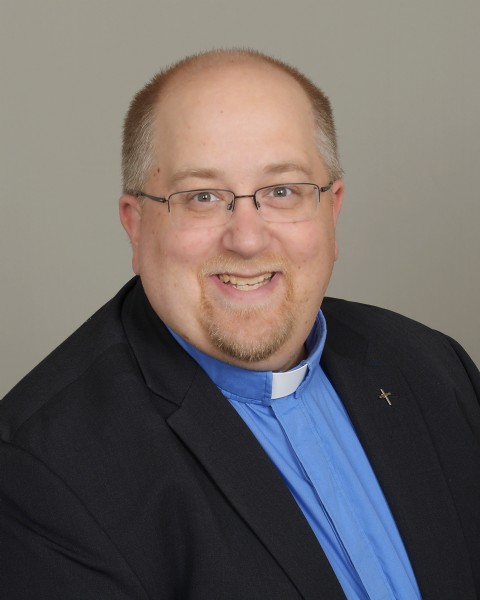 Professional Bio
I was baptized and confirmed in the Warren United Methodist Church and then promptly ran away from church for 15ish years. About ten years ago, after a conversion experience, I walked into the doors of Faith UMC in Freeport. On my second Walk to Emmaus experience, I felt called to ministry...and promptly ran away from it. However, like Canadian Mounties, God always gets His man and in May 2012 God struck me with the proverbial 2x4 and I accepted my call.
In the fall of 2013, I began my seminary education at the University of Dubuque Theological Seminary and completed my coursework for my Master's of Divinity degree in August 2016.
In July 2014, I was appointed to the two-point, half-time charge of Winnebago and German Valley UMC's, where I learned how to be a pastor and began to understand the gifts and graces that I can provide to those whom the Bishop appoints me to serve.
In July 2016, I was appointed to the two-point, full-time charge of Pearl City and McConnell UMC's.
Additionally, I hold bachelor and masters degrees in Business Administration and have over 15 years of experience in retail, technology and post-secondary education.
---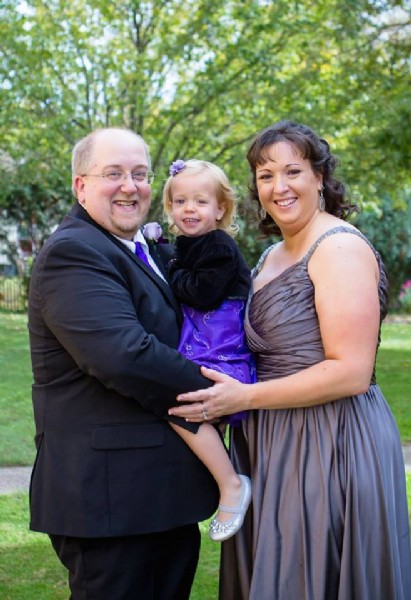 Personal Bio
[If you want to do the math] I was born in 1977, the son of two teachers, and grew up in Warren, graduating in 1995. After graduation, I attended 4 schools in 3 states until completing my bachelors at UWP. After some time in the Farm and Fleet organization, I completed my MBA at Illinois State and then began working at a tech company in Freeport. After my conversion experience in 2007, I began praying for God to bless me in Christian marriage and He answered that prayer in 2011 in the form of my beautiful and understanding wife, Lisa. In January 2013, God blessed us again with the birth of our first child, Liliana Faith.
If you'd like to know what I do in my free time, I'd tell you that I simply don't remember when I had free time. Between two churches, seminary and a commitment to my family, I honestly haven't had a lot of free time….but I'm looking forward to it!!
Overall, I think I'm an easy going, teddy bear of a person. My family is second only to God in my life. I am introverted by nature, but have figured out how to overcome that. And, as a man of faith, I am a diehard Cubs fan! Anything else that you want to know about me...I'm pretty much an open book, just ask.