Sunday School
Our Sunday School program runs year long during our worship service at 8:30 am. Kids are in worship with us for the opening songs and prayers, for joys and concerns and for a brief children's message. Then they head downstairs where they sing songs, learn important Bible lessons, and make crafts. Often there will be a snack afterwards.
If you have any questions or want more information, please emaileducation@pearlcityumc.org.
Starting Sunday April 8th, we will begin a Sunday School curriculum called "Mad About Jesus". Our lessons will involve doing science experiments. Come and join the fun!
Mad about Jesus will run through August 12th. Our new lesson plans will begin on Aug 19th. See the schedule below for details.
(For more information go to madaboutjesus.net)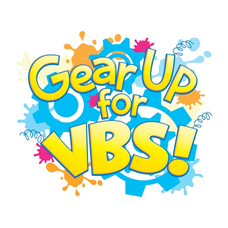 Apr 8

Apr 15

Jolene Martens

Lesson 1, 2

Devin Martens

Lesson 1, 2

Apr 22

Apr 29

Melissa Voegeli

Lesson 3,4

Josh Linnemann

Lesson 3,4

May 6

May 13

Tonya Lower

Lesson 5,6

Jaime Freier

Lesson 5,6

May 20

Jun 3

Sarah Kuhlemeier

Lesson 7,8

Tami Ditsworth

Lesson 7,8

Jun 10

Jun 17

Jolene Martens

Lesson 8,9

Devin Martens

Lesson 8,9

Jun 24

Jul 1

Melissa Voegeli

Lesson 10,11

Josh Linnemann

Lesson 10,11

Jul 8

Jul 15

Lesson 12,13

Jaime Freier

Lesson 12,13

Jul 22

Jul 29

Sarah Kuhlemeier

Lesson 14,15

Tami Ditsworth

Lesson 14,15

Aug 5

Aug 12

Jolene Martens

Devin Martens
Date: Lesson: Teachers:
Aug 19th 1st Day of School Darrin & Melissa
Aug 26th Bullies Darrin & Melissa
Sept 2nd Farmer's Market Jaime & Amie
Sept 9th How to Train Your Attitude
Lesson 1: Words Jaime & Amie
Sept 16th Lesson 2: Gratitude Sarah & Tami
Sept 23rd Lesson 3: Compassion Sarah & Tami
Sept 30th Lesson 4: Obedience Devin & Jolene
Oct 7th Bible Cookies
Lesson 1: Oreos Devin & Jolene
Oct 14th Lesson 2: Animal Cookies Darrin & Melissa
Oct 21st Lesson 3: Chips Ahoy Darrin & Melissa
Oct 28th Lesson 4: Homemade Jaime & Amie
Nov 4th Lesson 5: Fudge Stripes Jaime & Amie
Nov 11th Lesson 6: Vanilla Sandwich Sarah & Tami
Nov 18th Maize & Praise Sarah & Tami
Nov 25th Giving Thanks Devin & Jolene
Dec 2nd Special Sunday School Lesson Devin & Jolene
Dec 9th Special Sunday School Lesson Darrin & Melissa
Dec 16th Special Sunday School Lesson Darrin & Melissa
Dec 23rd No Sunday School
Dec 30th Happy New Year Jamie & Amie